We are excited to be able to offer shoes and tights directly to our students from the studio. This is just one less thing for parents to do. 
Ballet and Tap Shoes for children may also be purchased at Bobby's Dancewear, The Dance Shoppe, Payless, Wal-Mart, or Shopko.
Ballet shoes $15
Lyrical shoes $20 
(All high school students will need to order these shoes.  Other classes may be asked to purchase them as well.  This will be left up to the discretion of the owners.) 
Tap Shoes - Children's Sizes $19 
Tap Shoes - Sizes 6 and above $25 
Jazz Shoes $30    
(Color to be determined in the first month of classes at the discretion of the owners.)
Character Shoes $35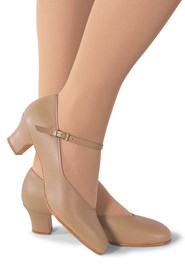 Character Tap Shoes $40
If your student needs shoes, they will need to come to the studio to be measured and fit for the right size. After the shoes have been ordered, it will take two weeks for delivery.